Artists I Know and Love
Song Book
American Pie (Don McLean)
Amie (Pure Prairie League)
Angel From Montgomery (John Prine)
Bad Moon Rising (Credence Clearwater Revival)
Besame Mucho (Mexican traditional)
Better Together (Jack Johnson)
Blue Suede Shoes (Carl Perkins)
The Boxer (Paul Simon)
Bridge Over Troubled Water (Simon and Garfunkel)
Brown Eyed Girl (Van Morrison)
California Dreaming (Mamas & Papas)
Can't Help Falling in Love (Elvis)
Car wash Blues (Jim Croce)
Cats in the Cradle (Harry Chapin)
Cheeseburger in Paradise (Jimmy Buffett)
Chicken Fried (Zack Brown)
Cielito Lindo (Mexican traditional)
City of New Orleans (Steve Goodman)
Come Monday (Jimmy Buffett)
Copperhead Road (Steve Earle)
Country Roads (Jonh Denver)
Crazy Love (Van Morrison)
The Dance (Garth Brooks)
Danny's Song (Kenny Loggins)
Daughters (John Mayer)
Desperado (Eagles)
Dock o' the Bay (Otis Redding)
Don't it Make my Brown Eyes Blue (Crystal Gayle)
Don't mess around with Jim (Jim Croce)
Don't Think Twice (Bob Dylan)
Don't Worry Be Happy (Bobby McFerrin)
Dream a little dream of me (Michael Buble)
Drift Away (Dobie Grey)
Drops of Jupiter (Train)
Dust in the Wind (Kansas)
Everybody's Talking at Me (Fred Neil)
Father and Son (Cat Stevens)
Feeling Alright (Dave Mason)
Fire and Rain (James Taylor)
Folsum Prison Blues (Johnny Cash)
For What its Worth (Stephen Stills)
Four and 20 (Stephen Stills)
Free Falling (Tom Petty)
Friend of the Devil (Grateful Dead)
Friends in Low Places (Garth Brooks)
The Gambler (Kenny Rogers)
Gentle on my Mind (Glen Campbell)
Georgia on my Mind (Hoagy Carmichael / Stuart Gorrell)
Girl From Ipanema (Antonio Carlos Jobim)
Guantanamera (Cuban traditional)
Half of my Heart (John Mayer)
Hallelujah (Leonard Cohen)
Harvest Moon (Neil Young)
Have You Ever Seen the Rain (Credence)
Heart of Gold (Neil Young)
Heart of the Matter (Don Henley)
Hide Your Love Away (Beatles)
Homeward Bound (Paul Simon)
Horse w/no Name (America)
Hotel California (Eagles)
House at Pooh corner (Kenny Loggins)
House of the Rising Sun (traditional)
If I Had a Boat (Lyle Lovett)
If You Could Read My Mind (Gordon Lightfoot)
Imagine (John Lennon)
I'm Yours (Jason Mraz)
Into the Mystic (Van Morrison)
Jamaica Farewell (Harry Bellafonte)
Johnny's Garden (Stephen Stills)
Kansas City (Leiber/Stoller)
Key Largo (Bertie Higgins)
King of the Road (Roger Miller)
Knockin' on Heavens Door (Bob Dylan)
La Bamba (Ritchie Valens)
Landslide (Fleetwood Mac)
Last Dance with Mary Jane (Tom Petty)
Leavin' on a Jet Plane (John Denver)
Leroy Brown (Jim Croce)
Let It Be (Beatles)
Like a Rolling Stone (Bob Dylan)
Little Sister (Elvis)
Love Song (Elton John)
Love the One You're With (CSNY)
Mack the Knife (Bobby Darin)
Margaritaville (Jimmy Buffett)
Marry Me (Train)
Me and Bobby McGee (Kris Kristofferson)
Melissa (Allman Bros)
Moondance (Van Morrison)
Mr. Bojangles (Jerry Jeff Walker)
Mr. Jones (Counting Crows)
My Back Pages (Bob Dylan)
My Girl (Temptations)
Night Moves (Bob Seger)
Nobody Knows You When You're Down and Out (Eric Clapton)
Norwegian Wood (Beatles)
No Shoes, No Shirt, No Problem (Kenny Chesney)
No Woman No Cry (Bob Marley)
Ode to Billy Joe (Bobby Gentry)
Old Man (Neil Young)
On and On (Stephen Bishop)
One (U2)
One Love (Bob Marley)
On the Road Again (Willy Nelson)
Operator (Jim Croce)
Pancho and Lefty (Willy and Merle)
Pencil Thin Mustache (Jimmy Buffett)
Piano Man (Billy Joel)
Pirate Looks at 40 (Jimmy Buffett)
Please come to Boston (Dave Loggins)
The Pretender (Jackson Brown)
Proud Mary (Credence)
Redemption Song (Bob Marley)
Ring of Fire (Johnny Cash)
Ripple (Grateful Dead)
Rocky Raccoon (Beatles)
Runaround Sue (Dion)
Runaway Train (Soul Asylum)
San Francisco Bay Blues (Eric Clapton)
Seminole Wind (John Anderson)
Seven Spanish Angels (Willie Nelson / Ray Charles)
Sixteen Tons (Merle Travis)
Sloop John B (Beach Boys)
Somewhere over the Rainbow (Eric Clapton version)
Somewhere over the Rainbow / What a Wonderful World (IZ)
Song Sung Blue (Neil Diamond)
Soul Sister (Train)
Southern Cross (CSNY)
Stand by Me (Ben E King/Leiber & Stoller)
Stormy Monday (Allman Bros)
Stuck on You (Elvis)
Sweet Baby James (James Taylor)
Sweet Caroline (Neil Diamond)
Tennessee Whiskey (Chris Stapleton)
Take it Easy (Eagles)
Talkin' bout a Revolution (Tracy Chapman)
Tangled up in Blue (Bob Dylan)
Teach Your Children (CSNY)
Tequila Sunrise (Eagles)
Toes (Zack Brown)
To Love Somebody (Bee Gees)
Use Me (Bill Withers)
Volcano (Jimmy Buffett)
Wagon Wheel (Old Crow Medicine Show)
Walking in Memphis (Marc Cohn)
The Weight (The Band)
When The Stars Go Blue (Ryan Adams)
White Rabbit (Jefferson Airplane)
Whiter Shade of Pale (Procol Harem)
Wild Night (Van Morrison)
Wild Rover (Irish traditional)
Wild World (Cat Stevens)
Wonderful Tonight (Eric Clapton)
Wreck of the Edmund Fitzgerald (Gordon Lightfoot)
Yellow Brick Road (Elton John)
Yesterday (Beatles)
You May be Right (Billy Joel)
Your Song (Elton John)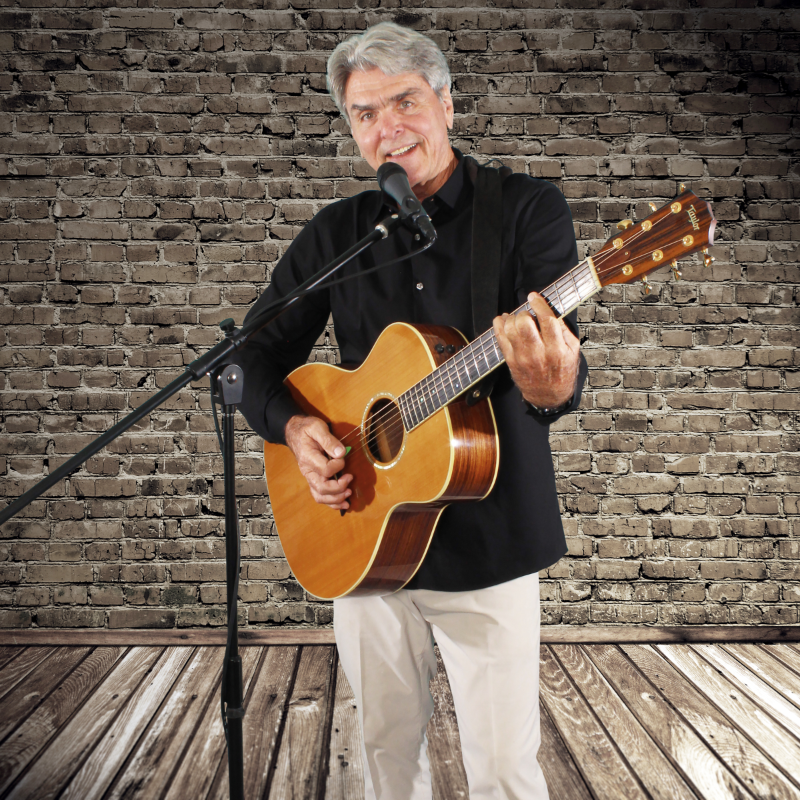 "We were blown away by your performance and can't thank you enough for sharing your song book with us.
As musicans ourselves, we understand the power of song and storytelling, and we think you're one of the very best!"
Gloria Adams and family
"Bob, you are an wonderfully talented musician, and we feel so fortunate to have had the opportunity to hear you perform live at our reception.
Thank you for making our wedding an unforgettable experience."
Rachel and Sam Costa
It's Going to be Fun!
Let's Sing Some Great Songs!